Following are the top 110 startup company who are working on their sector and creating impact on life of many people. To know morea about them please do mail us at info@rstca.com.np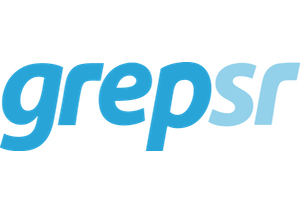 Grepsr is a web data extraction solution that combines expert guidance and easy-to-use platform to help business people extract value from the web without any I.T. support. It was started in 2012 by co-founders Amit Chaudhary and Subrat Basnet.
Ever since their inception, Grepsr have targeted the global market. "Having served in more than 40 countries for 5 years, we got our first local customer this year", said Amit Chaudhary, one of the co-founders. So how did they cope with the growing competition in the international market?
While most of our competitors are either a DIY tool or service based companies – we combine the best of both worlds and provide customers with the apt platform for their needs", replied Amit Chaudhary.
---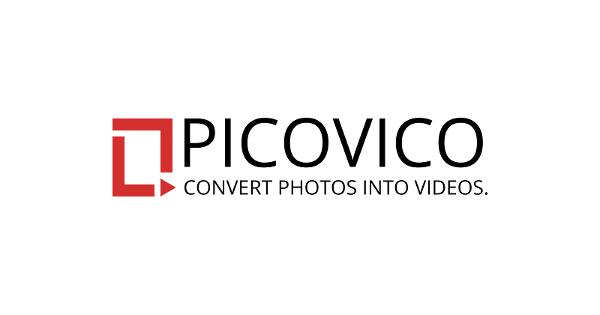 Picovico is an online slideshow maker for businesses that automates the process of making videos from the set of photos, text & music in custom predefined video styles. The idea of the development of Picovico originally popped up among it's developers when they wanted to share and capture the essence of their memories through it. As a result, they initiated it in 2011 with a goal to help people convert photo clips into slideshow videos.
Not so long after it's development, Picovico was popular across many countries worldwide. It was only renowned as a photo slideshow video maker whereas now, users are also allowed to upload video clips from workspace of this application. With more than 50 thousand downloads on the Google Play Store and abounding web users, Picovico has successfully established itself internationally.
---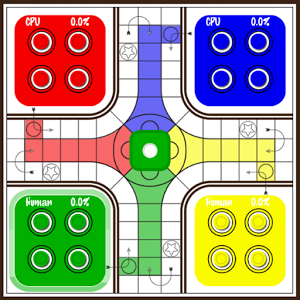 Developed in  2015 by Jeevan Shrestha, Ludo Neo Classic is the first ever Nepali variant of Ludo game.  Among the wide variety of Ludo games, this game stood out and started gaining popularity. Since the introduction of rules customization, Ludo Neo Classic solved the problems for people playing with different sets of rules. On the following month of it's launch, it received thousands of international users. Plus it was able to reach the peak position amidst the 200 plus Ludo games in Play Store within 6 weeks.
Ludo Neo-Classic became the first Nepali application to gain more than 10 million downloads in 2 years period.
I made this game while trying to learn C++ programming language. My colleagues used to play and test it during development. I used to say, currently the  Ludo game made by the South Indian guy is popular, is in top #1 position. When I will publish my game, my game will be in the top #1 position. And it happened in real too", said Jeevan Shrestha.
---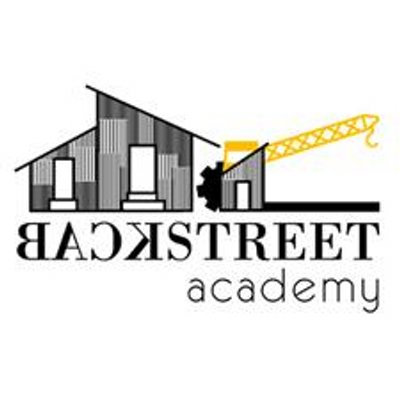 Backstreet Academy is an online marketplace which empowers anyone to create a unique travel experience. Ever since it's inception as a social enterprise in Kathmandu, Backstreet Academy has been connecting its customers with similar locals that are devoted to their craft giving them an amazing experience.
Backstreet Academy has reached over to more than 10 Asian countries and has been providing 5-star service to its customers as well as helping them experience the hospitality of people in the backstreets. They have also worked with many NGOs and disadvantaged communities to help them access tourism market monopolized by tour agents. With a specific purpose of democratizing travel and helping make an impact in developing countries, they are being widely popular among travelers.
---
UxCam is a tool that helps product managers and marketers understand their users by recording and analyzing how they are using an app. It was developed by Kishan Gupta and Richard Groves with other fellow Nepalis. It has been around for quite a few years actually. Similar to other names in this list, UxCam was also started focusing on the general users all over the world. Hence, within it's development, it got a wide variety of users from different countries.
Along with providing a great customer experience, UXCam also enables the users to optimize product design and make decisions with confidence. They are now globally distributed as a team across 4 different countries with the drive of a common vision. They have also been acknowledged with many awards like Open Innovation Award, People Choice Award to name a few.
WebRobo, is a digital web agency that aims to help differently abled people through technology in developing countries. Project Kapi and Disaster Response App are the project that they are currently working on. Project Kapi, is an interactive voice enable system, which was initiated to address the issue of kids' psychology; learning in a fun way and grabbing the information faster. Whereas, Disaster Response App, which helps in distributing the information's about disasters like earthquake, reliable answers about rumors, news, safety information, emergency contact and others. Check it out the Disaster Response App.
DB2MAP, is an analytical and communication tool, where you as a journalist, researcher, part of a social group or a civil society, or an information enthusiast who faces obstacles in their work due to lack of access to information can find this digital infrastructure very useful.
GoldenPeak, is an organic Nepali tea brand, which is operated by Young Women Entrepreneurs and aim to be one of the best quality organic tea exporters from Nepal. In addition to, GoldenPeak team wants to promote Nepal globally through their organic tea product in coming days and contribute their effort in women empowerment.
Green bamboo creations, is a supplier and manufacturer of eco-friendly bamboo products. Currently, they are working with locals from Jhapa, Dharan and Hetauda when sourcing, pre-processing and manufacturing bamboo products.
Keep Rolling Media, is an advertising and promotion agency, where billboard ads are placed outside the bus instead of traditional method; hoarding boards.
23. NepalVR
NepalVR, is a Nepal's first virtual reality app from Semantic Creation. They also demonstrated their Augmented Reality project to attendees in Startup Valley.
Vidinterest, a video curation and discovery platform. In addition to, it is content discovery platform, which helps user to create collection of videos that are hosted in YouTube, Vimeo and Dailymotion. And, later user can embed that video in website or blog.
25. Hodor
Hodor, is an online cab rental service, where cab under Hodor will comprises of GPS, Tablet, WiFi and Point Of Sale system for billing. Hodor will be launched after dashain and the team will be coming up with different schemes such as; Free Ride, Cash Back and many more. After the launch, passenger can order the cab from App, Website and Hotline number.
Nepzy, offers an online recharge, flight booking and bill payment services at one place through SCT, Visa, MasterCard and Net Banking details. Every transaction are based on online base protocol and settled instantly. Multi recharge, user management, expenses management are the latest services provided to corporate houses, where corporate user can pay the batch expenses via single click payment from Nepzy portal.
Hamro Patro, is all-in-one application, where its flagship features are; Nepali Calendar, News, Radio, Horoscope, Trending Videos and lots more. Other products from Hamro Patro are; Hamro Nepali Dictionary and Hamro Nepali Keyboards. Amazing news is that all these apps have been downloaded One Million times in Google Play Store.
Foodmandu, launched in November 2010, is the first company in Nepal that delivers foods from more than 120 different restaurants in Kathmandu to your doorstep.
HoneyGuide Apps, is a travel and tech startup based in Kathmandu that is building paradigm shifting products for the travel industry. Recently, they have also launched Trekking in Nepal app.
NepFlights, is an online domestic flight booking service in Nepal with the objective to bring the major airlines in the same platform and also to make the flight easily accessible. It is one of the winners of Red Herrings Top 100 Asia words of 2015.
31. Pepal
Pepal provides centralized employee database together with an easy-to-use, self-service platform that manages a global workforce, ensures access permissions and keeps consistency in its processes. With a powerful yet easy-to-use HR application, you can integrate employees' information on Onboarding, Attendance, Salary, Benefits, Leave management and Payroll. This products has been developed by BrainDigit IT Solution.
Fancy Nepal, is a social commerce platform, which involves social media that supports social interaction, and user contributions to assist online buying and selling of fancy products.
MyRupeeBag, is a Nepal's first cashback and discounts website. After you register and login in MyRupeeBag.com, you will get an opportunity to earn cashback amount in specific products.
The Platform Inc., is one of the first coworking spaces in Nepal. They provide office spaces, lounge and conference room that are cost-effective than traditional offices since the workspace is shared by multiple different companies/organizations and freelancers which provides for an additional benefit of a community that increases productivity and encourages collaboration.
35. Avishek Malla of SunFarmer Nepal
36. Dibesh Karmacharya of Center for Molecular Dynamics Nepal
37. Sajal Pradhan of Best Paani
RANK
STARTUP
SR SCORE
DESCRIPTION
COUNTRY RANK
439

79,818
Search Jobs in Nepal – Job Vacancies in Nepal – Since inception in 2009, we have turned out to be …
 

38

492

79,191
Valuable Insights of Web – CuteStat is a best tool or an application which he …
 

39

1,626

68,041
Convert Photos into Videos – Picovico is an online slideshow maker for business …
 

40

2,378

60,103
High quality free bootstrap themes – The Bootstrap Themes gives away high quality free …
 

41

4,148

43,185
Founded in 2013 Himalayanwonders is a travel startup focused on providing affordable tours and great service to the most popular – Himalayan Wonders is a travel startup focused on p …
 

42

5,217

40,133
Nepal's Local Search Engine – Bhetincha.com is a business information portal whe …
 

43

6,086

37,608
Online Video Discovery & Curation Platform – Vidinterest is video curation and discovery platfo …
 

44

6,377

36,661
The best online place to buy domestic flights of Nepal, We provide the travel service to tourist and travel companies. – Nepflights – Online Domestic Flight Booking platfo …
 

45

6,750

35,256
We simplify property decisions, Basobaas.com offers home seekers, sellers and real estate pros an extensive online real estate ecosystem – Basobaas – Buy, sell, rent properties in Nepal, th …
 

46

6,873

34,811
SuperNepal.com is the new and entertainment portal of Nepal, brings you daily videos and news on thi …
 

47

6,999

34,351
Experience the Himalayan Touch – Mosaic Adventure is Kathmandu based startup commit …
 

48

7,628

31,550
Trekking in Nepal-Nepal Trek-Trekking – Leading trekking agency in Nepal. Amigo Treks & …
 

49

7,686

31,239
Viral Cage Squad – EXPLORING VIRAL CONTENTS
 

50

7,887

30,228
Unlimited Graphic Design Services – Need a professional dedicated graphic designer for …
 

51

8,192

28,560
Meroanswer is a web and android app for students to prepare university entrance exams for engineerin …
 

52

8,483

26,996
Connect with adventure seekers – Glorious Himalaya Trekking is an adventure holiday …
 

53

8,803

25,401
Free Classifieds Ads – NepYou is one of the fastest growing Free classifi …
 

54

9,015

24,649
Your perfect trekking partner in Nepal – Treks Planner Nepal is one of the leading Trekking …
 

55

9,343

23,797
Contact with Friends – Global Holidays Adventure is register trekking com …
 

56

9,784

22,833
Take a Look at Our best of Nepal Classic tours – Nepal Tours is made up of a diverse, enthusiastic …
 

57

9,996

22,453
Trekking in Nepal, Nepal Trekking, Bharal Adventure Tours – Bharal Adventure welcomes travelers across the glo …
 

58

10,409

21,808
YellowNepal.com is the classified ads website for Nepal. If you are familiar with Craigslist, you ca …
 

59

10,457

21,733
Discover adventures in the Himalayas! – HimalayanWindows is an adventure tour company base …
 

60

10,702

21,358
Travel Planner in Nepal – Classic Outdoors is a registered travel and trekki …
 

61

10,867

21,132
Mim das Tamang – Trekking Agency in Nepal.
 

62

10,904

21,065
Admandu.com is one of the fastest growing horizontal classified website of Nepal. The website is lau …
 

63

11,560

20,086
Travel agency in Nepal for Trekking, Peak Climbing – Musical Adventure Trekking is based at Kathmandu, …
 

64

11,751

19,800
Nepal Trekking Tours Packages, Trekking in Nepal – Spend the best time with us who offers Nepal trekk …
 

65

11,753

19,799
Trekking, tour, easy and adventure travel – Frolic Adventure is one of the best travel company …
 

66

11,997

19,375
Footprint Adventure in Kathmandu, Nepal – Footprint Adventure is a Nepal based adventure tre …
 

67

12,119

19,178
For volunteer in Nepal, just $85 a week – We are a non-profit, non-religious, non-political, …
 

68

12,201

19,022
Travel with a story – Nepal Ascent Treks is one of the leading travel an …
 

69

13,350

16,596
Volunteer Nepal – Inxchan provide you an unique volunteer opportunit …
 

70

13,556

16,050
Kathmandu based startup that focuses on Location based search service for Restaurant, food deals & Events on the go. – YELLOW NEPAL – We help restaurant business be more …
 

71

13,691

15,725
Feel experience and enjoyment with expertise – Sunrise Adventure Trek & Expedition as a leading a …
 

72

13,938

15,019
Trekking In Nepal, Nepal Trekking offers – Feel the adventures. Trekking agency in Nepal. Tra …
 

73

14,547

12,830
Merohostel – Every year, thousands of young hopefuls come to Kathmandu, needing somewhere safe to la …
 

74

14,652

11,826
Csitinfo a web protal that collects the IT projects done by students having their IT degree in Nepal …
 

75

16,778

4,266
Sentiment Analysis of product and services.
 

76

16,836

4,209
Admission with Ease – Admizz, which stands for "Admission with Ease", he …
 

77

17,756

3,567
Travel Nepal – Offering more than one hundred guided trekking and …
 

78

17,932

3,487
We make things easy – Nepzy is online application for utility payments a …
 

79

21,597

2,163
Nepal Trekking, Nepal Tour – Himalayan Pleasure is one of the leading adventure …
 

80

21,930

2,062
Travel and more – NEPAL TRAVEL MASTER – NTM is Nepal based inbound a …
 

81

23,522

1,692
A Media Platform for Entrepreneurs and Startups. – A Media Platform for promoting entrepreneurs, star …
 

82

23,813

1,600
Trek Everest Base Camp in the most economic cost – With Swan Valley Trek Transcend your expectation b …
 

83

24,269

1,530
Mission Nepal Holidays – Since the inception, it has been our objective to offer quality, comfort an …
 

84

25,251

1,267
Wendorse is an Online Advertising Agency which offers innovative online solutions to different busin …
 

85

26,453

943
Mechihost is web hosting and web development company of Nepal. Mechihost is a world largest web h …
 

86

27,046

784
Unpatra – We find all the exciting, intriguing and interesting contents from the four corners of the …
 

87

27,232

670
The whole idea behind this venture is to make our service customer-centred and assured and punctual …
 

88
90. CatchyRoad Incorporate Pvt. Ltd,
91. Paaila Technologies Pvt. Ltd,
93. Zeftware Solutions Pvt. Ltd
94. Big Foot
95. Everest Cast,
99. Khaalisisi is a trash collection startup that is on a mission to make Nepal a zero-waste nation. Founded by Aayushi KC, who launched the startup after working for USAID Nepal, Khaalisisi provides a digital platform to connect waste sellers with waste entrepreneurs for an efficient mobilization of recyclable trash.
100.  Khalti is a fin-tech company working to empower people in Nepal financially by driving the country towards a cashless economy. It envisions to ensure digital financial inclusion for every citizen in Nepal — connecting people across the Himalayan mountains to technology which allows them to digitally receive and make payments for services.
101. Eco Cell Industries was established in the aftermath of the devastating earthquake of 2015, with the vision to provide reliable, economic, environment friendly and earthquake resistant building material. It produces Interlocking bricks that binds the horizontal and vertical reinforcement of masonry with concrete, thus offering the walls more resistant to shear. This technology reduces construction cost by 30% while are always eco-friendly. Because these bricks can be manufactured with local raw material by local manpower, small business can be set up to serve small area hence generating more local entrepreneurs and employment. The company provides training and machinery setup to develop more entrepreneurs locally.
102. Startup Name- Grepsr
Founded In – December 2011
Founders – Amit Chaudhary, Subrat Basnet.
Funding Status – Bootstrapped
Description – It is a Cloud based, managed data extraction and web crawling service to extract data from email, documents etc. It is an intuitive way for users to visually mark and tag the data extraction requirements on the screen or explain them clearly in text. Extracted data can be downloaded as CSV or XML. The data can also be uploaded automatically to FTP, DropBox, databases or sent via Email. Scheduling data extraction is also possible where the user can tell when and how often the data needs to be extracted and Grepsr's automated system will take care of the rest. It has a flat pricing model and there are no limits on how much data is to be extracted. USD 99.00 flat to extract upto 50,000 records. There are no hidden fees, or limits on bandwidth usage etc. Payment can be made after viewing sample data.
103. Startup Name – Picovico 
Founded In – January 12, 2011
Founders – Amit Agrawal, Dhruba Adhikari, Manish Modi, Arvind Sah.
Funding Status – Funded
Description – It is an online platform to create videos from photos, text and music. The company is automating video creation process, so that it can be created easily by general users and businesses, for various purpose like personal videos, marketing videos, video ads and social media content. Picovico is the brainchild of Nepalese programmers & entrepreneurs with offices in Nepal, USA & India. It is Available in different languages: English, Spanish, Japanese and soon in Dutch. Subscribe to Picovico on Youtube, it is also available for Android to download.
104. Startup Name – HoneyGuide Apps
Founded In – October 2, 2015
Founders – Abhishek Pande, Ashish Shrestha .
Funding Status – Bootstrapped.
Description – Guidebooks are dead!! Millennial travelers have no patience with its format or content. They want the technology to bend around their needs. While they are trekking, they don't want a guidebook, they want a trekking app. And they want the technology to make them instant experts. HoneyGuide's Trekking in Nepal provides just that through its features like Mountain Finder, context sensitive Placecards, Deviation Alerts, complete lodge info in a small offline package.

105. Startup Name – Meroanswer.com
Founded In – June 20, 2014
Founders – Roshan Bhandari, Santosh Ghimire, Sijan Bhandari, Raj Sudip, Sudip Kafle, Sujit Maharjan
Funding Status – Funded
Description – Meroanswer is a web and mobile app that helps students crack university entrance exams. The product is based in Nepal where over 80K students prepare each year for medical and engineering entrance exams. Meroanswer enhances the way student prepare for tests by providing multiple choice questions with hints and solution. The database consists of over 10,000 questions from Physics, Chemistry, Mathematics, Biology, English and Aptitude tests. The product works on a freemium model where users can try out 30% of tests for free. Access to all questions and exams costs users $20 per year which is affordable for Nepali students. Meroanswer.com is funded at present .

106. Startup Name – nLocate
Founded In – March 2012
Founders – Manoj Ghimire, Tulashi Ram Gautam.
Funding – Funded
Description – nLocate is the most comprehensive local search engine for Nepal. nLocate has an android app, an iOS app and a web app which are all free for the users to use and free for business to list their presence. nLocate helps you locate businesses and activities around you, see their location in a map and contact information, discover their products and services. Besides businesses, nLocate also lets you search and locate useful information like location of ATMs, Banks, Hospitals, Doctors and Movie Showtimes.
107. Startup Name – Ghar Gadi Nepal

Founded In – December 2014
Founders – Siddhartha Thapa.
Funding Status – Bootstrapped
Description – GGN (Ghar Gaadi Nepal) is a concept evolved with multiple experiences & market scenario. Though market is competitive with local agents, brokers, developers, exchange houses & multiple vendors, GGN strategy is to mutually merge every of the possibles for outstanding deals in the market to any of those looking for one stop solution. Every single queried individual will get help from GGN portal by product details/deals, market reviews, news & support (financial institution solution). The funding not only helps rising the growth of company but surely makes the growth of investors as well in many ways. The business also have development module where great circle of investors can make brilliant sum by investing on multiple project plans coming throughout the market. None of the online/offline portal have currently made the strategy as of GGN. GGN offers free ad plans, paid ad plans, client support/business support module as well. GGN includes multiple source of income from multiple sources. GGN is specific on real estate & automobile market. It aims to be a one stop solution for every on these need.
108. Startup Name- Biruwa Ventures
Founded In – 2011
Founders – Vidhan Rana.
Funding – Bootstrapped.
Description – Biruwa Ventures provides an entrepreneurial atmosphere for sharp and driven individuals to interact, and the space to share and nurture their ideas into sustainable ventures. The company aims to professionally and profitably assist startups and entrepreneurs in Nepal by creating a clean, welcoming, and functional office space with parking, 24 hour electricity, phone, and high speed internet connection. Additionally, Biruwa connects entrepreneurs with avenues for funding and provides other essential services required for their business to prosper and grow.
109. Kribanni Jobs
110. RSTCA Business Center